1 to 1 Football Coaching in Shropshire & West Midlands
Personalised, one-on-one football coaching is the secret to improved skills and increased confidence. Coachability now makes private football coaching affordable and convenient for footballers of all ages and skill levels.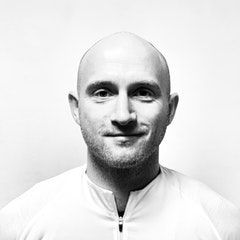 Andrew S
UEFA B QUALIFIED COACH
I played semi pro football and started coaching at 16 at Blackburn, going onto work in community, academy & professional football, across the globe with Liverpool, The FA, MLS & Chelsea. I'm currently working with academy, scholars and pro footballers at PL & EFL clubs. In addition, I've obtained a degree in Sport & Football Science, a Masters in Law and founded my own sports agency AEG Sports to help athletes with mental health and mindset growth.

Explore other 1 to 1 Football Coaches Nearby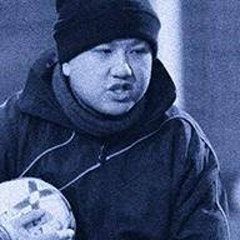 NICK S
Swadlincote & Ashby de la Zouch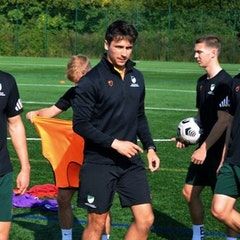 TOM H
 Loughborough & Quorn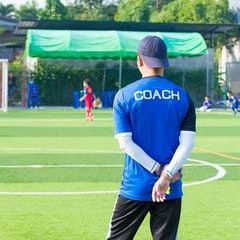 TONY 
 Arnold & West Bridgford
Client Reviews
Simply put, Coachability coaching works. Every day, across Surrey & Hampshire Coachability athletes are learning new skills, fine turning their games, and building their confidence on the pitch. They are well on their way to the next level, and the one after that. And they feel great! But don't take our word for it. Check out what parents and athletes are saying: 
"Tony, what a fantastic guy. Great coach has made both my boys feel so comfortable and they have enjoyed every session immensely."
Neil S, Parent 
"Coachability 1 to 1 coaching has been a great benefit to my son. His skills have improved so much from when he started a few months ago."
Duncan W, Parent
Frequently Asked Questions
Private one to one football coaching is the secret to improved skills and confidence. Coachability now makes 1 on 1 football coaching & small group training in Telford, Shrewsbury, Wolverhampton & surrounding areas affordable and convenient for all ages and skill levels. 
What is Coachability?
Coachability is a platform which connects qualified, experienced & verified coaches with athletes of all ages and abilities for private football training. We specialise in personalised 1 to 1 training and small group coaching which improves performance and increases confidence  fast. Read below for details on the types of players we train.
Who is private football training for?
You may be surprised to hear that our athletes range from complete beginners to elite athletes. We essentially cater for anyone and everyone. All training sessions are bespoke so you can be rest assured your training will be on point. Read below for details on the types of players we train.
How much is 1 to 1 football coaching? 
Coaches set their own rates on Coachability, so pricing varies based on the coach you choose; a coaches pricing can be found on his or her profile page. Many coaches offer discounts for packages of multiple sessions or multiple athletes. There is no joining fee, no monthly subscription and no commitment. 
The average price for a football coach is £35.00 per hour

Where do training sessions take place? 
Coach Andrew uses various training locations across Shropshire & West Midlands including an artificial grass pitch with floodlights in Wednesbury. Take a look at Andrew's profile page to see the specific locations. Most coaches will travel within a certain mile radius, so if you have a specific location in your local area in mind send a message to see if the coach can deliver training there. 
Do you have a customer service team I can contact? 
Yes we do. You can contact Coachability by email info@coachabilitygroup.com or by phone 07904956437
How does Coachability work? 
Whether you aspire to new a learn skill, make more of an impact for your team or go pro Coachability can help make every minute you train and play count. 
1. Search

Enter your location (i.e Telford or your postcode) and browse through profiles of coaches in your area. You can sort the results by price, reviews and gender to identify the coach that best fits your needs.
2. Book
From the coach's profile, click the "Message Coach" button if you have additional questions for the coach, or click the "Book Now" button if you are ready to start training. After you book your coach will contact you to set up your first training session.
3. Train
Now you're ready to reach the next level! With every session, you'll improve your game, learn new skills and gain confidence. Receive actionable feedback from your coach to work on between sessions. 
1 to 1 Football Coaching Drills, Tips & Advice
Start one on one football coaching in Shropshire & West Midlands today!