Benefits of PT for Football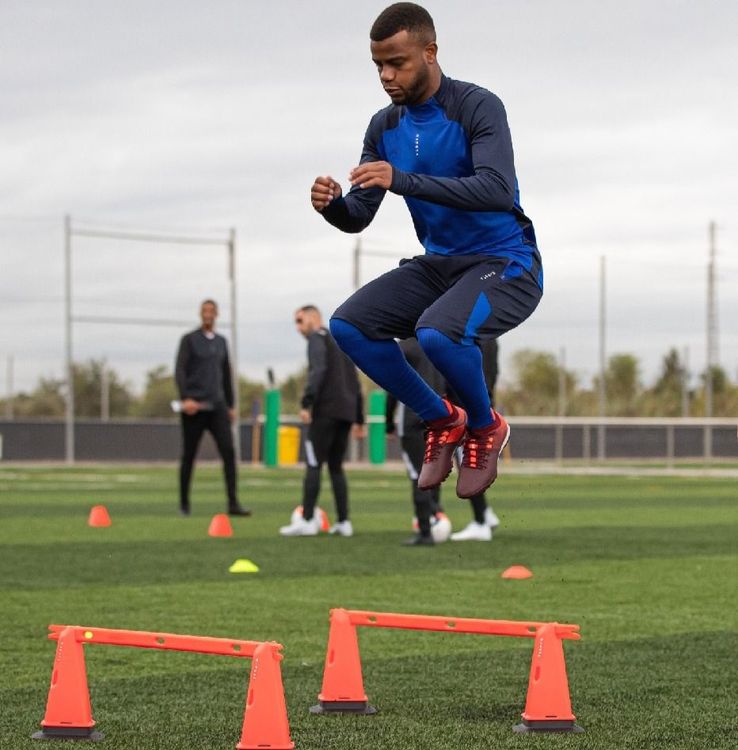 Published: 11 SEP 2021
Updated: 15 SEP 2021
Benefits of PT for Football
The term Personal Trainer (PT) is nothing new, go to any gym, or park and its likely your find a PT working with a rather sweaty, red faced client. It's become common place in the United Kingdom that anyone looking for effective advice turns to the knowledge and experience of a PT to achieve their goals quickly and be motivated to do so.
The existence of a personal footballer trainer for football training is less common, but a new trend is emerging. Driven by the desire to improve upon a skill, be more effective for their team, turn a bench warmer into a regular starter, players, athletes and parents are turning to a qualified and experienced football trainer to gain edge on the football pitch. 
Does Personal Football Training Actually Work?
Many professional footballers around the world, including those within the England national team regularly receive coaching from their own personal trainer to sharpen up their skills. Take Harry Kane for example, whether it's for his club Tottenham or England he works with a specialist coach to practice shooting and finishing. Has it been effective? By the amount of goals he has scored and individual awards he has won, I would suggest Yes, 100%. 
But Isn't It just For Professional Athletes?
No, a steady rise of parents wanting their son or daughter to become more skilful, break into a team or academy and improve overall fitness and confidence are turning to the most effective way to do just that. In USA for example many parents hire a personal trainer to improve the chances of their child of gaining a scholarship.
Coachability actually trains many children, in fact our youngest is just 5 years of age. At this age football coaching is all about learning the basics of the game, setting a solid platform on which to build and making training as fun as possible. This is achievable with the right trainer, one that has experience training young players and has proven track record in preparing and implementing fun and effective sessions. 
At Coachability hiring a personal football trainer near you is as easy as 1,2,3. Give it a try today!
If your a player looking to improve their fitness or wanting to get fit ahead of the new season, make sure to read our guide to 'The best pre season ever' designed by professional coaches who have used these exact practices with professional players. The guide provides expert advice, helpful tips and real live examples to help you transform your fitness and get you in peak physical condition.