Find a Private Goalkeeper Coach
 Transform Your Game with One to One Goalkeeper Training
Private Goalkeeper training is the secret to improved skills and confidence. Coachability now makes 1 on 1 goalkeeper coaching in London & Surrey affordable and convenient for goalkeepers of all ages and skill levels. 
Goalkeeper Training Near Me

 in London & Surrey

Qualified, experienced & verified one on one goalkeeper training available in areas including Addlestone, Battersea and Peckham to deliver professional goalkeeper training to junior, youth and adult goalkeepers of all abilities.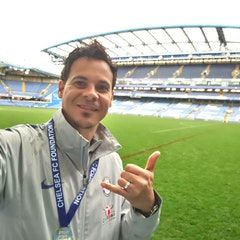 GUSTAVO O
UEFA B Coach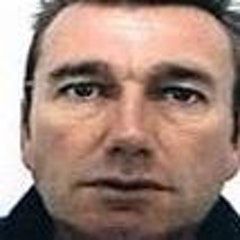 CHRIS W
UEFA B Coach
How Do I find Goalkeeping Coaching Near Me?
How Coachability Works
01. SEARCH
Enter your location (i.e Battersea) and browse through all coach profiles. You can sort the results by price, reviews and gender to identify the coach that best fits your needs.
02. BOOK
From the coach's profile, click the "Message Coach" button if you have additional questions for the coach, or click the "Book Now" button if you are ready to start training. After you book your coach, you'll receive each other's contact information; call or email your coach to set up your first training session.
03. TRAIN
Now you're ready to improve your game! With every session, you'll improve your game, learn new skills and gain confidence. Receive actionable feedback from your private goalkeeper coach to work on between training sessions. Remember, you're in good hands with our dedicated customer support team.
Player & Parent Reviews for Goalkeeper Coaching Sessions
Simply put, Coachability coaching works. Across London & Surrey, Coachability goalkeepers are learning new skills, fine tuning their games, and building their confidence in goal. They are well on their way to the next level, and the one after that. And they feel great! But don't take our word for it. Check out what parents and athletes are saying: 
My son has enjoyed 2 sessions with Gus practicing a range of skills. He finishes happy and confident. The sessions were easy to arrange and Gus has responded to all communications quickly. Would highly recommend. Alice S, Parent (London)
Goalkeeper Coaching For All Ages & Abilities
Coachability is the easiest, safest & most affordable way to find goalkeeper training in London & goalkeeper training in Surrey. All coaches have a proven track record of  helping goalkeepers improve their athletic performance and reach individual goals. 
Do you provide Goalkeeper Training Sessions Near Me?
We have two highly experienced goalkeeper coaches, Chris W based in Addlestone, KT15 and Gustavo O based in South & South East London. Both coaches have experience at grassroots, academy and semi-professional level, which includes 1 to 1 goalkeeping training sessions.
Are there any private football coaching locations near me?
Private goalkeeper training sessions can take place in various locations across Surrey and London this includes Victory Park, Addlestone, KT15 2EW and Ruskin Park, Denmark Hill, SE5  8EL. Take a look at any coaches profile page to see their specific training locations. Some coaches also travel to provide training sessions.
Do you provide junior goalkeeper training near me? 
Chris and Gustavo provide many solo goalkeeper training sessions for junior goalkeepers aged 7+. As well as training many adult goalkeepers, Chris and Gus deliver goalkeeper training for many 7 to 9 year olds. 
Private Goalkeeper Training Near Me with Coachability 
Areas we cover
Information about Goalkeepers 
Welcome to Coachability's page for Goalkeeper Training. Our platform allows you to Search, Book and Train with your very own private football coach for private outfield and goalkeeping coaching sessions.
The responsibilities of goalkeepers include, to keep goal by physically blocking attempted shots with any part of their body. The keeper is allowed to play the ball anywhere on the field, but may not handle the ball using their hands or outstretched arms outside of their penalty area. To organise the team's defenders during defensive set pieces such as free kicks and corners. In the case of free kicks, this includes picking the numbers and the organisation of a defensive man "wall". The wall serves to provide a physical barrier to the incoming ball, but some goalkeepers position their wall in a certain position to tempt the kick-taker to a certain type of shot. Occasionally, goalkeepers may opt to dispense with the wall. Some goalkeepers are also entrusted with the responsibility of picking markers while defending at set pieces. To pick out crosses and attempted long passes either by collecting them in flight or punching them clear if heavily challenged by opposing strikers. Although goalkeepers have special privileges, including the ability to handle the ball in the penalty area, they are otherwise subject to the same rules as any other player.
As of August 2018, the most expensive goalkeeper of all time is spaniard Kepa Arrizabalaga, following his £71 million transfer to Chelsea from Athletico Bilbao. As of June 2017, the most expensive english goalkeeper of all time is Jordan Pickford, following his £25 million transfer to Everton from Sunderland.